There are many national parks located in various parts of the world. Some of them are known for intense adventures. Some national parks are known for breathtaking rivers and waterfalls, while some are known for their wildlife and other things. But every national park gives you an opportunity to get closer to nature. Some national parks may not have entry fee while a few parks have no entry fee only during particular periods. Some might have an entry fee, but it would be negligible.
Rocky mountain national park is extremely famous in the world due to its beauty. This American national park attracts millions of tourists every year from various parts of the world. 
This park belongs to northern Colorado and has some lovely rivers and trees. Every corner of this park looks so relaxing.
Find your favorite spot here to sit and relax
If you are planning to take your kids along with you to this park, it is definitely a good idea. A national park acts like an outdoor classroom for kids. When the kids visit the national parks like this, they will learn the importance of wildlife and trees. They will learn about nature and the ways to preserve the environment. 
Spending time outside close to nature has so many health advantages, according to studies. When our body gets exposed to sunlight during the early morning for a few minutes, it is good for our health. Doing this actually gives the Vitamin D that our body requires. Spending time in a peaceful and clean environment is beneficial for both mental and physical health.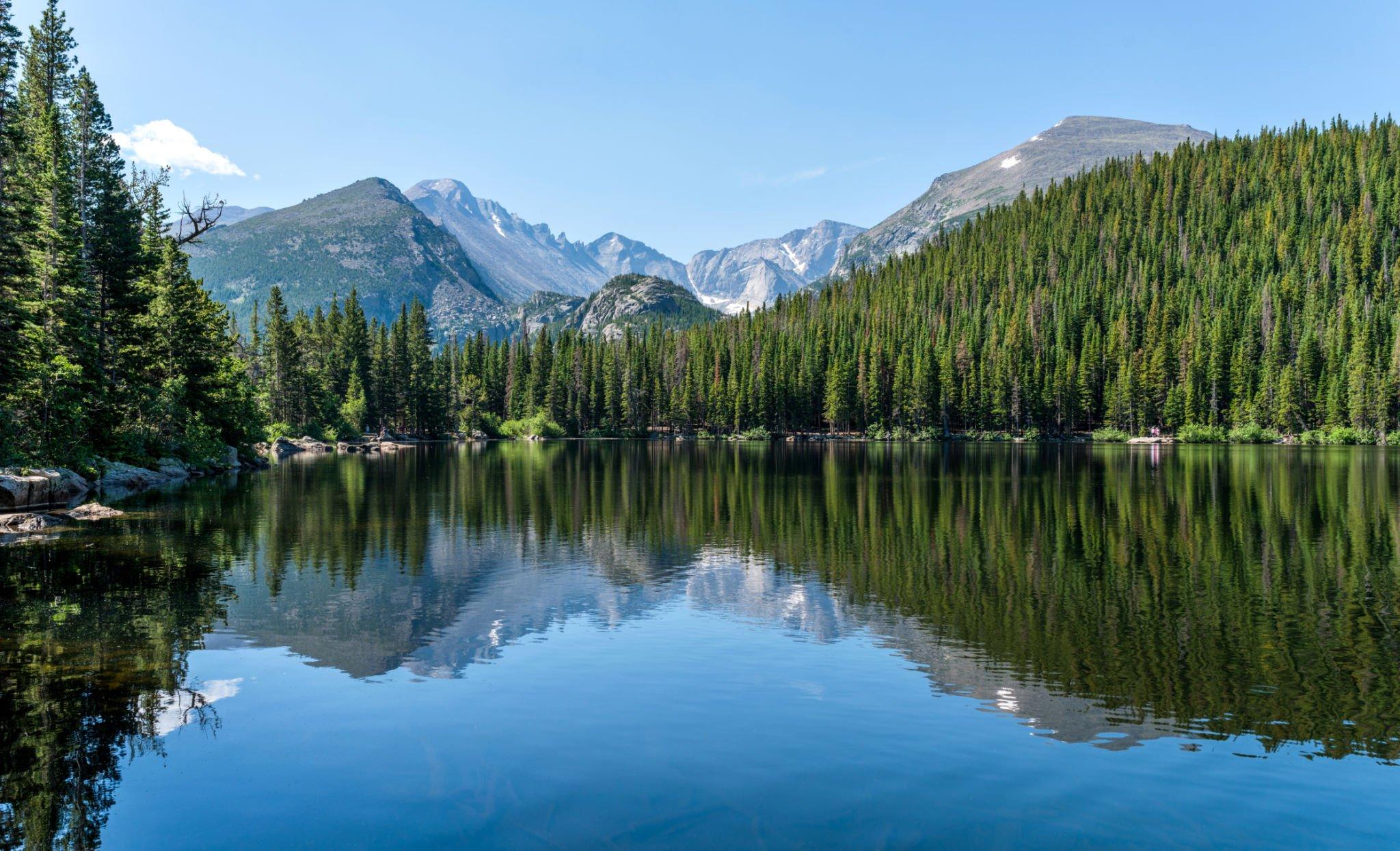 When you visit this national park, don't forget to go hiking. Yes, hiking at this park can be challenging, but there are also trails that are easier and more accessible.  There is a trail for everyone to find a beautiful outdoor experience. It is the Emerald Lake hike that you must try if you want to enjoy the best hiking experience. 
This national park gives an opportunity for visitors to learn about Colorado's culture and history. In this park, you will see a museum where there is a display of more than 290 artwork pieces. You can even find some thousands of geological specimens, biological specimens, and cultural objects here.
Another interesting thing about this park is, there are more than 50 mammal species here. No doubt, your kids will definitely enjoy watching them. Alberta Falls is something that you must not miss here. This waterfall looks breathtakingly beautiful. Take the uphill walk here to enjoy the beauty of nature. You can find so many beautiful spots here to click pictures. 
Click some amazing pictures with your loved ones here to recollect your happy moments at this park. If you have a fishing license, try fishing here. Do carry your own water bottles with you. 
Enjoy the natural beauty across America, by visiting the national parks there. Know the timings of the park that you are planning to visit beforehand, for planning everything well. It is always better to visit a national park in the morning as you will have enough time to see everything.