If you are planning a vacation. You know that Yogyakarta can be one of the tourist destinations that you must visit.
Rich in historical heritage value and has a cultural heritage still maintained, making Yogyakarta an attractive and educative tourist city for foreign and local tourists to visit.
Want to know what tourist attractions you can visit while in Yogyakarta? Check below.
1. Malioboro Street
It's not considered "visiting" Yogyakarta if you don't stop by or at least go through Jalan Malioboro! In addition to buying souvenirs, you can also eat in the Malioboro area. Especially at night, there are lots of tent stalls standing here.
Take a vacation to Jogja by train. You can immediately walk from Tugu Yogyakarta Station to Jalan Malioboro because the location is near, especially if you arrive in the afternoon. very suitable for the direct filling of the stomach in the Malioboro area!
2. Yogyakarta Palace
Yogyakarta is a Special Region, which is ruled by a king, namely Sultan Hamengkubuwono X. The Kraton of Yogyakarta is his palace. You can see the long history of the Sultanate of Yogyakarta here.
You can visit the Yogyakarta Palace Main Complex, which is open to the public from 08.30 – 13.00 WIB, except Fridays until 11.00 WIB. There are guides available that can accompany you to explore the Kraton area. But if you want to go on your own, that's fine too.
The ticket price for the Yogyakarta Kraton is very cheap, only IDR 5,000 for domestic tourists and an additional IDR 1,000 for a photo permit.
3. South Square
South Square is one of the Sultan's Grounds which, as the name implies, is located south of the Kraton, but is still within the Yogyakarta Palace Fort area. Slightly different from North Square, which is usually only crowded when there is a big event being held, South Square is always crowded almost every day.
This is where local residents and tourists can refresh while playing badminton, sit back, snack at a tent stall, or even go around the Square using a float! The later in the afternoon, more and more people come here, making this area more lively. Oh yes, if it's your first time here, don't forget to try the challenge of walking past two banyan trees in the middle of the field with your eyes closed. That said, what we want will come true if you manage to do it!
4. Taman Sari
Still, within the Fort Kraton area of ​​Yogyakarta, Taman Sari was once a private bath for the sultan and his consorts. Even though it is no longer used, Taman Sari is now one of the tourist attractions in Jogja that must be visited, especially if it is your first time to Jogja.
In addition to the unique bathing area, you can also explore the underground passages at Taman Sari, which have historical value and are also very Instagramable, especially the underground mosque area with a unique staircase architecture!
5. Yogyakarta Monument
Tugu Yogyakarta is one of the other iconic areas in Jogja that tourists should not miss, especially if it's your first time on vacation to Jogja. Generally, Tugu Yogyakarta is a must-visit photo spot to prove that you've been to Jogja!
Taking pictures with the Tugu backdrop is a bit tricky, but Klook can give you a tip: you can take photos from the opposite side of the road – with good timing, you'll be able to get great photos!
Another way is to stop by the restaurants and cafes located directly across from the Tugu. Usually, this restaurant has a terrace on the 2nd floor, and you can take pictures from up there! Of course, you have to buy food and drinks here first, don't just go in and take pictures like that.
6. Prambanan Temple
Prambanan Temple is the largest Hindu temple in Indonesia and is located in Klaten, precisely on the border between Yogyakarta and Central Java. The temple has become one of the most popular tourist attractions in Jogja and was even the filming location for the Netflix variety show Twogether, starring Lee Seung-gi and Liu Yi-hao.
Prambanan Temple was built around 850 AD by King Rakai Pikatan of the Ancient Mataram Kingdom. Successfully restored some temple areas after collapsing due to neglect and various natural disasters, but others could not be rebuilt and eventually collected around the temple complex. It is estimated that there used to be up to 240 temples in the Prambanan Temple area, although now there are only 18 temples left.
7. Borobudur Temple
Borobudur Temple is not located in the Yogyakarta area but Muntilan, Central Java. However, this largest Buddhist temple in the world is one of the must-visit tourist attractions if you are on vacation to Jogja! Distance from center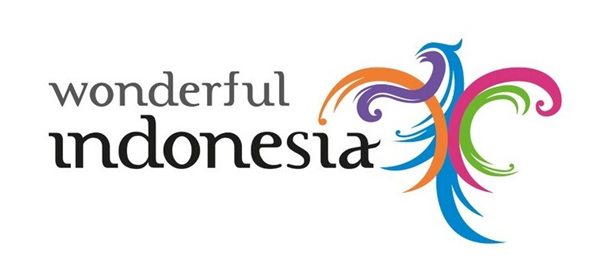 Ready to start your getaway to (Lake Toba)? Visit Wonderful Indonesia, and don't miss out on the magic!